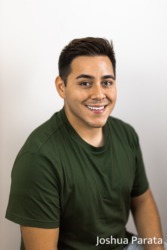 I lead and specialize my current business in the residential real estate market across the Utah Wasatch Font, serving the community in the Utah, Salt Lake and Davis Counties. I obtained my professional real estate license through the Utah Division of Real Estate and am a current member of the Salt Lake Board or Realtors. Most recently I have partnered my business with Utah Life Real Estate Group, joining Utah's premier top producing real estate agency with Real Broker.
 Prior to real estate, I worked for FJF Construction and Associates as the construction project manager leading a crew of subcontractors and possess skills in bid project negotiations.
 I have personal ties, passion, and respect for the field of medicine. Therefore, I hold a Bachelor's of Science Degree in Psychology from the University of Utah, an Associates of Science Degree in Surgical Technology from Salt Lake Community College and am currently a pre-medical student at the University of Utah. With 12 years of experience in the surgical field, I have developed solid skills in task precision, performing and delivering well under strenuous pressure, problem solving, and leadership.
 As a swimming enthusiast, I have served as chairman on the board of executives for University of Utah Club Swimming during my Senior year of college at the University of Utah 2015-2016. As a member of the Church of Jesus Christ of Latter Day Saints I served a full time proselyting and service mission to the Spanish speaking community in Riverside, California 2017-2109. I enjoy serving my community and improving the lifestyle of my family, friends, and clients.
 "I commit and pledge to effectively learn and implement the latest and best real estate practices into today's competitive market to better serve my clients in every one of their real estate transactions. I am dedicated to unlock and deliver the "REAL" deal for all of my client's real estate needs and transactions."
                                                -Joshua Parata